Most individuals suffer from frequent headaches now and then. However, chronic daily headaches may develop if you get headache regularly.
Chronic headaches involve a multitude of headache subtypes rather than a single headache type. The term chronic refers to how frequently and for how long headache occur. Initial aggressive treatment and consistent, long-term maintenance may minimize pain and headaches.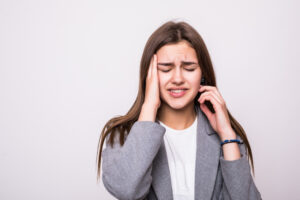 Symptoms
Chronic daily headaches occur 15 days or more per month for more than three months. Any other condition does not cause true (primary) persistent daily headaches.
Daily short-term and long-term chronic headaches are possible. Long-term headaches might persist for up to four hours. Some of them are:
Chronic migraine
Chronic tension-type headache
New daily persistent headache
Hemicrania continua
Migraine Symptoms
Chronic migraines are defined as follows:
One or both sides of your head may be affected.
Have a throbbing, pulsating sensation
They induce moderate to severe discomfort and at least one of the following symptoms:
Nausea,
vomiting
both light and sound sensitivity
Chronic Tension-Type Headache
These headaches tend to:
Both sides of your head are affected.
Cause mild to moderate discomfort
Cause pressing or tightening ache that isn't pulsing
New Daily Persistent Headache
These headaches strike without warning in persons who have never had a headache before.
Both sides of your head are frequently affected.
Cause a pressing or tightening sensation that isn't pulsing.
Cause mild to moderate discomfort
Persistent migraine or chronic tension-type headache may be present.
Hemicrania Continua
These migraines:
Affect only one side of your head.
Are daily and ongoing, with no periods of pain-free time
Cause moderate pain with severe pain spikes
Indomethacin is a pain treatment prescribed by your doctor (Indocin)
When migraine-like symptoms appear, they might become severe.
Hemicrania continua headaches are also linked to at least one of the following conditions:
Runny nose or nasal congestion
Drooping eyelids or dilated pupils
Restlessness sensation
When To See A Doctor
Headaches are frequent, and they normally don't require medical treatment. Consult your doctor, however, if:
You have two or more headache per week on average.
Some days you might take pain medication for your headache.
Your headache pattern shifts or your headache become more severe.
Your headache is incapacitating.
If you get a headache, see a doctor right away.

Is it sudden and severe?
Fever, stiff neck, confusion, convulsions, double vision, weakness, numbness, and difficulty speaking are symptoms.
After a head injury
Despite rest and pain medicine, the condition worsens.
Causes
Many of the reasons for chronic everyday headache are unknown. Chronic everyday headaches that are true (primary) do not have a known etiology.
The following factors cause nonprimary chronic daily headaches as per the experts at Jain Hospital:
A stroke occurs when the blood arteries in and around the brain become inflamed or have other issues.
Infections such as meningitis and others
Extremely high or excessively low intracranial pressure
Brain cancer
Traumatic brain injury (TBI) is a type of traumatic brain injury
Conclusion
If your headache is severe and accompanied by weakness, loss of coordination, or confusion, you should seek medical help. Stroke symptoms include headaches that affect your mental function or coordination.